Fabric Material Pen Case
Product Details
Fabric material pen case is 195mm long, 50mm wide and 40mm high, the color is bright and it is especially suitble for girls. The style of fabric material pen case is simple, and the quality is high. We can produce according to your requirements with your printing.
Quick Details
Type: Pencil Bag
Material: Various materials
Use: Schools & Offices
Model Number: A898
Place of Origin: Shandong, China (Mainland)
Packaging & Delivery
Delivery Detail: 1Month
Specifications
1. The fabric material pen case are stripe pattern.
2. Our pen case has all kinds of material and style.
3. The handfeeling is good.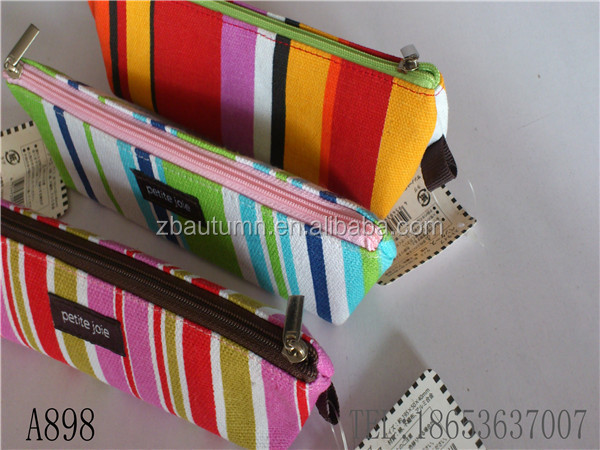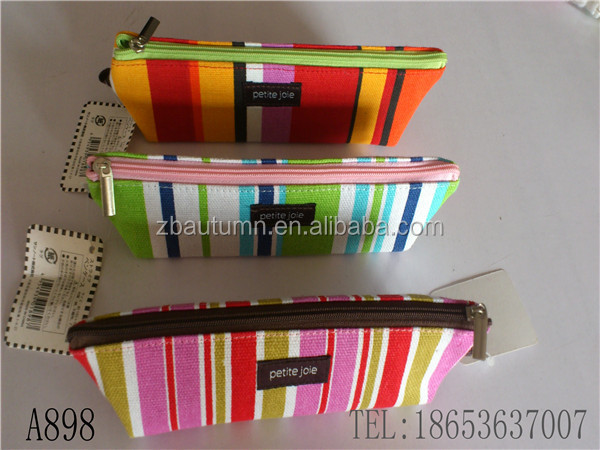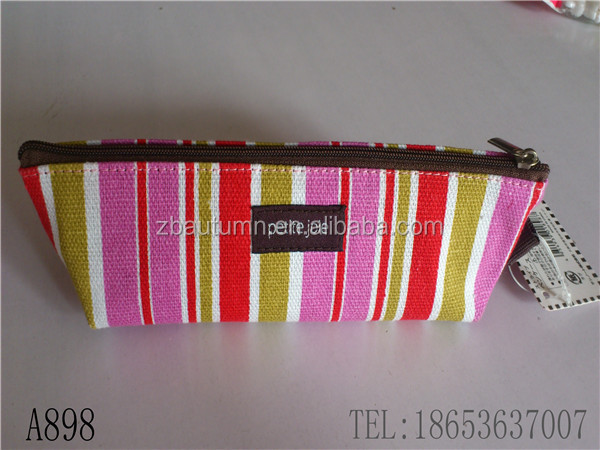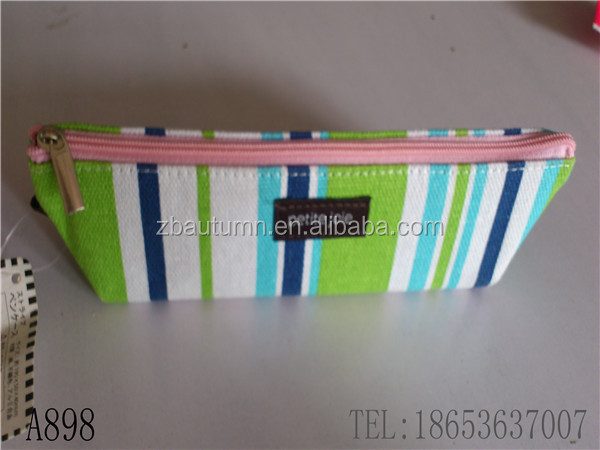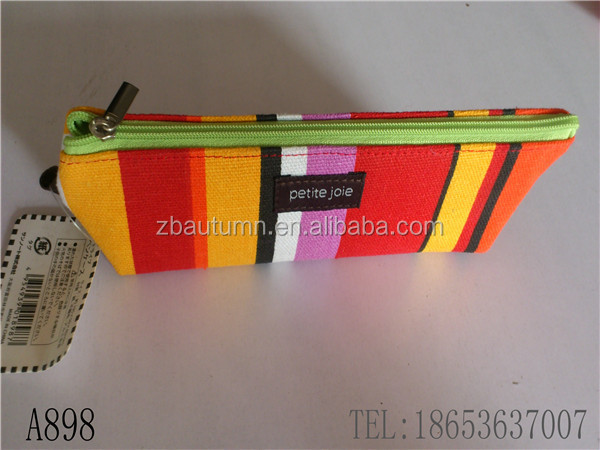 Feedback