Dot Pattern Notebook
Product Details
Specification of dot pattern notebook

1. The dot pattern notebook has four colors to choice.
2. The front cover of the dot pattern notebook is decorated with dot pattern, it is colorful.
3. It is diary notebook, and inner paper is grid pattern. It is convenient to keep records.
4. Appearance is concise and easy, It is a good helper students take notes.
5. Inside paper is 70g.
Quick details
Model number: A617
Type: notepad
Style: printed
Cover material: PVC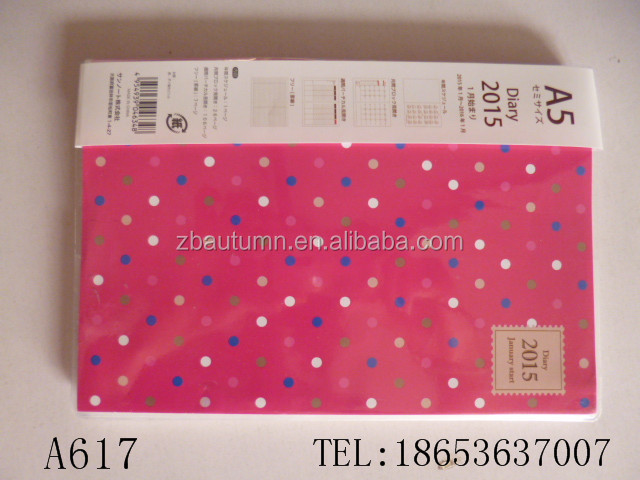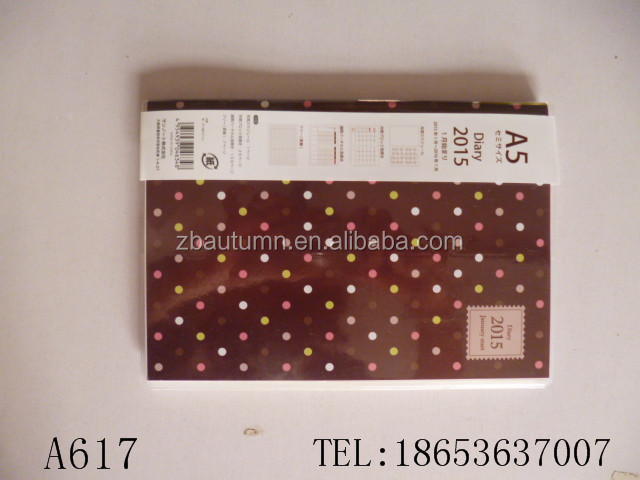 Feedback